This page is about the various types of lenses you are able to use for professional whale photography. I will not go into detail about various types of lense settings but it is my intention to explain you the advantages, and disadvantages, of zoom lenses versus fixed focal point lenses and lens brightness overall.
The zoom lense, or zoom objective, is an allround lense and they are for sale in different price classes, zoom ranges, and lense brightness. The biggest advantage of zoom lenses are their range and you don't have to change lenses that quickly. Another advantage is the selection of zoom lenses. Their selection is big and there is a zoom lense for sale for everybody's budget and they don't take that much space into your handluggage. Mount the lense you want to use and off you go. Zoom lenses also have disadvantages: They always lose sharpness and are fairly slow. Some times you will miss "the" moment when a whale shows up during your zooming activity. Another disadavantage is you always have to turn this type off lense for the right zoom. Beside that your camera is working hard, all the time, to get it's focus right. It will cost your camera's battery lots of power. The last disadvantage is salt water! Because of turning a zoom lense you will take the risk that you will run salt water into your zoom lense. Finally, my advice, for whale observations is to use the 70-200 mm 2.8 zoom lense.
In contrast to the zoom lense there is the so called "Fixed focal" point lense. This type of lense offers you a lot more advantages than a zoom lense and has therefore my preference. The fixed focal point lense gives you the possibility to make "that" perfect photo of a whale. The most importantant advantages are their: Sharpness, speed, battery saving, and they can face allmost all Atlantic Ocean weather conditions. Also fixed focal lenses have some disadvantages like: Their price and their weight. Finally, my advice, for whale observations is the 200 mm 2.8 or the 300 mm 2.8 fixed focal point lense.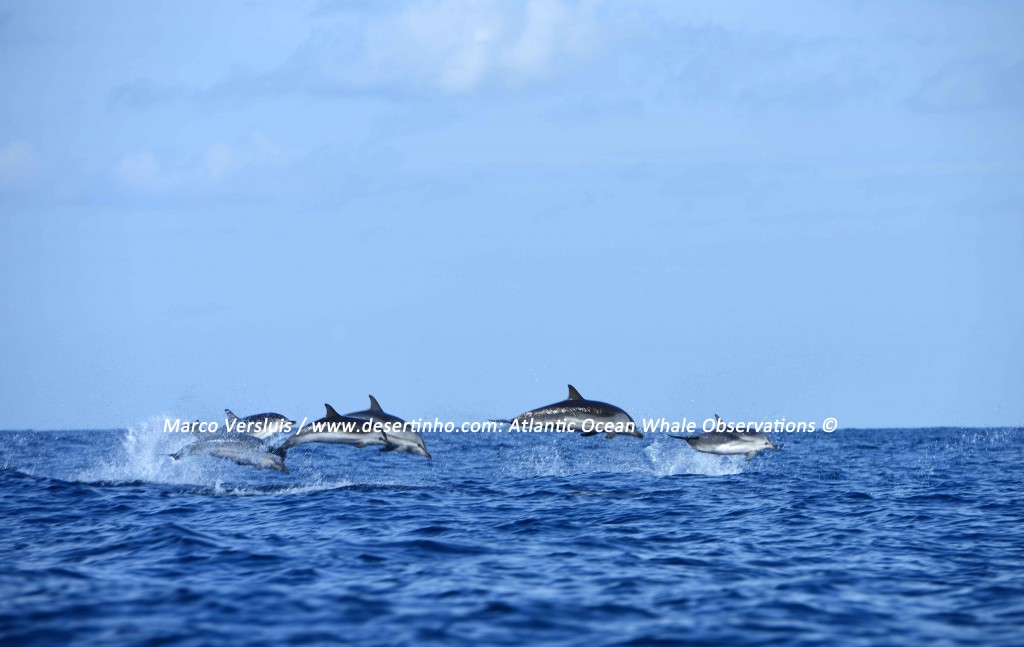 Deze pagina gaat over verschillende soorten DSLR lenzen die je kunt gebruiken voor walvis fotografie. Ik ga niet in detail treden over lens instellingen maar het is de bedoeling dat dit artikel je de voor en nadelen uitlegt over de zoom lens, de vast brandpunt lens, en lens helderheid in het algemeen.
De "zoom lens", of "zoom objectief", is een allround lens en ze zijn te koop in diverse prijsklassen, zoombereik, en lens helderheid. Het grootste voordeel van de deze lenssoort is hun afstelling en dat je dus niet vaak de objectieven hoeft te wisselen. De selectie is groot en er is een zoom lens te koop voor ieders budget. Het is ook belangrijk te weten dat ze niet veel ruimte in beslag nemen in je handbagage. Monteer de lens die je mee wil nemen en "off you go". De zoom objectieven hebben ook nadelen. Zoom objectieven verliezen altijd scherpte, en ze zijn traag. Sommige mooie momenten zal je hierdoor net missen zoals bijvoorbeeld het moment dat er net een walvis tijdens je "zoom" activiteiten verschijnt. Een minder scherpe foto is dan het resultaat. Een ander nadeel is dat je altijd bezig bent met het scherp stellen van deze lens. Een ander nadeel is dat je camera hierdoor extra hard moet werken en dat vraagt veel capaciteit van de accu. Het laatste nadeel is het zoute water van de Atlantische Oceaan. Door het draaien, en scherpstellen, van een zoom lens neem je het risico dat je zout, en water, in de lens draait. Tot slot, mijn advies voor walvis observaties is de 70-200 mm 2.8 zoom lens.
Naast de Zoom lens is er de "vast brandpunt lens". Dit type objectief biedt meer voordelen dan zoom objectieven en hebben mijn voorkeur. Objectieven met een vast brandpunt geven je de mogelijkheid om "de" perfecte foto te maken. Voordelen van de vast brandpunt objectieven zijn eindeloos. De belangrijke voordelen zijn: Hun scherpte, snelheid, en ze kunnen de weersomstandigheden van de Atlantische Oceaan het beste weerstaan. Deze lenzen hebben 2 belangrijke nadelen: Hun prijs en gewicht. Tot slot, mijn advies voor walvis observaties is de 200 mm of 300 mm 2.8 vast brandpunt lens.